Save $25 when you purchase all 6 courses as a BUNDLE!
These 6 courses will prepare your hands to play anything your drumming mind can create!
This bundle is everything you need to go from a beginner with NO EXPERIENCE, to a budding drummer! These courses are roughly the equivalent of 9 months of in-store lessons. That also makes it a GREAT DEAL! these courses will cover;
basic and advanced technique
basic rudiments
more advanced rudiments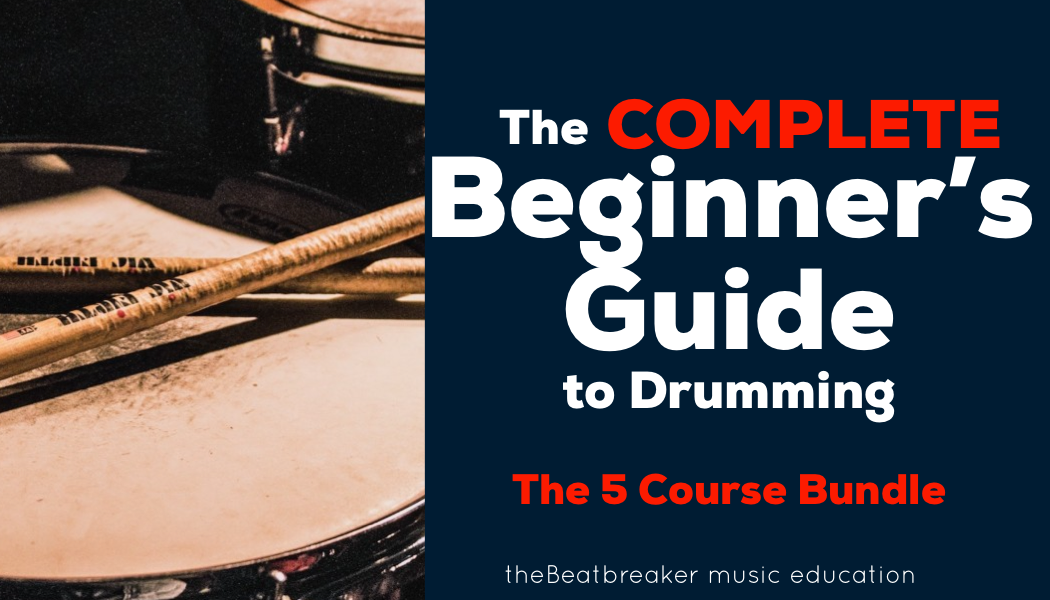 Other Featured Courses
Browse all of theBeatbreaker Drum School's courses.